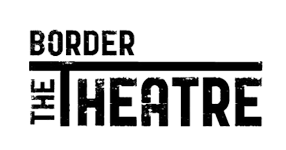 The Border Theatre is a performance ensemble located in El Paso, TX that is dedicated to creating and developing original, cutting-edge works that explore the human experience through the artistry of theatre.
Since it's foundation in 2010, each year it brings to life a major production, a staged reading of a locally written play, and several minor productions in non-traditional venues. Productions are often the result of collaborating with artists in different mediums which lead to experiences that are unlike anything else offered in the city of El Paso, like the annual short play, dance, music and art festival Exhibitions in Dis/Connection.
The Border Theatre does not currently occupy an office space, but you may contact us at info@bordertheatre.org or (915) 412-5283.
Directions to our production and rehearsal space at Glasbox can be found in the Location page.